How to optimize your E-commerce website
Everyone is passing by now and then, a populace of miscellaneous men and women in need of multiple merchandize necessitates. Today, everything is right in the pockets, what we call a cellphone, innovatively a mobile phone, radically a smartphone. With work of your fingertips you're done from ordering a pizza to booking your holidays flight, from buying your kitchen grocery items to go for a lavish shopping spree cart-in right from your homes. Everything has become technically topnotch in its assets' endowment. Likewise, when it comes to online endeavors, the website gateways have to be welcoming not only to grab attention of audiences for Sell Any Mobile, But to behold their glances to get the job down right there with just a matter of a mouse clicking sound click or touchdown fingertip on their smartphones.
Many websites claim to be finding loopholes or some wrong weaves of SEO, content, management, and even bizarre organic traffic retrievals your website might be facing. But the main thing that's bothering E-commerce websites remains universally the same.
Constructing a legitimate looking website
Of course I know Fandom doesn't look so brandish and original. But too much categorical fluidity makes it one of the most popular sites for fantasy novels, movies, TV Series, and video game nerds. Though, the one you're beholding in the image is of Swiss Airlines i.e. one of the best looking websites ever created with ultimate shine to the bones friendly UI. But here some secret basics you can use to give your websites the force to keep them against the Dark Side (Unseen side) of the web.
Surf over the internet and classify your searches with top 10, best 10, "best looking websites", popular 10, rising 10, underrated 10, and so on. Now handpick top 3 searches and blend in their techniques at your virtual platform. Thus, creating a virtually vivid platform is not such a big deal now.

Create a tangible scheme right on a piece of paper. Note down what's engaging and popular among users related to your relevant career longing niches.

Give your website an eye-friendly vista to move users in hopes of getting to note you now and then. Once you've got consistent visitors at your digital terrain, now it's time to shine with some serious innovations and overhauls.
Now all you have to do is sit down and contemplate on the above standpoints I've just mentioned. Try creating your top 10 as well. You know what I did here. Right?!
Your Content matters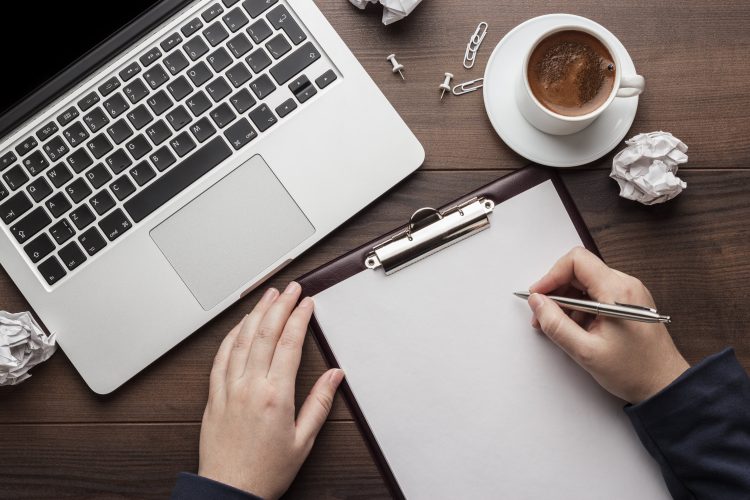 Never be content with your content and have the urgency to always fancy up your high notes. Let the textual steps takes place in synchrony with visitors craving for quality inscribed engagements. Everything's come down to the terrific literary works that the website reveals while spotlighting products, services, Buy real Instagram Followers or any other details.
For example:
Camera products enthrall users with feature to feature zoom-in specs with boost blizzard one liners to capture the right audience. Similarly, Apple Inc., Samsung, and other smartphone websites utilize this method to empower their audience to vision buying avowal from a well-designed virtual platform. It doesn't means that the stuff you're offering online is counterfeit, disregarded, or even bogus in the least bits. Rather, you add some glam to seriously genuine products. Such clear-cut sniper shots are some authentic signs that you're visiting a certified URL by their real innovators.
Be creative what you right and endorse texts with your products, etc. Not every content can be appealing even if it's written in a neat and precise way. Sometimes you content needs to be cutting edge elegant i.e. dovetailed with situations. PS4 is easily merged with your homies back from long distances at your place, smartphones with family and friends get together, and so on. Nowadays, websites have taken a spontaneously surprising storytelling inspirations as well.
Utilize SEO expertise
In order for you to have a website upgraded with all these A1 standard techniques, and keeping your URL(s) on the forefronts of Search Engines like Google, Bing, Yahoo, and many more. Endorse link to link pages illustrated with good titles and keywords, Provide on-point searches to users and even horse third party links to let your loyal trusteeship card pay the role here. Not all websites add a "Ref." or "Courtesy" word on their websites, which do nothing but debunk their websites in the eyes of both users and search engines as well.
Making it uniquely upgraded with these tips
Try to merge some social media norms to your website - add Facebook status review archetypes for visitors to leave testimonies and what they feel for your generous online endeavors.

Create a meshed up contest with your counterparts while elucidating comparisons. Highlight your best features with reveal relevance.

Add quizzes, know-how queries, puzzles to reward to giveaways and extra discount coupons to loyal customers for venom Jacket.

Try creating a consortium with those having the same taste as you do or try to get along with any of your counterparts (not competitors). Simply put, freelancing, outsourcing, and b2b marketing will give your website the potential to breakthrough all those anti-flourishing blockades in its way.

Create events and even attend a few relevant to your business ventures. Visitors will always question your originality and how much you're known to others. Be brave to get operational in the real world as well and later on sharing it virtually with others.

Offer free shipping with benefits to your regular consumers. These things really bring closer people to your domain with great positive approvals by users globally.

Keep your website(s) mobile friendly as much as you can. We all know that these days these mini gadgets can play a lot to allot you the productivity profit you'd never expected.